How To Sell a Car With a Loan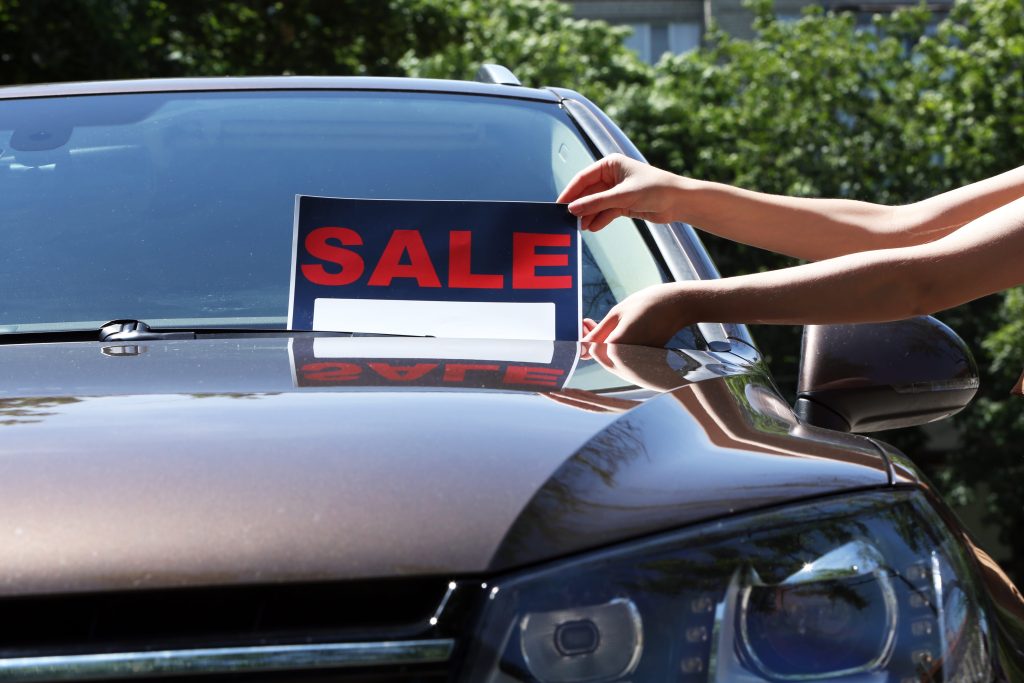 It's not uncommon to sell a car with an existing loan, especially if your situation changes two or three years into a five- or six-year loan. Car buyers in DC, Maryland and Virginia often look to sell their vehicles after a big life change such as getting married or starting a family. Simply put, if you have a loan on your car, it doesn't mean you're necessarily stuck with the vehicle until you pay it off.
You can sell a financed vehicle in one of four ways:
Pay off the loan in full
Sell the vehicle to a private buyer
Sell the vehicle to a dealership
Trade the vehicle in at a used car dealership
Some of those options require more work than others. For example, if you want to sell your vehicle to a private buyer, you'll generally need to pay off the loan first. If you're willing to sell or trade-in your vehicle to a dealer, they can deal with the logistical hassles of getting rid of the loan for you.
Whether you're looking for a dealership trade-in or to sell the car outright, there are a few steps to consider before selling a financed vehicle.
Ask Your Lender for the Payoff Amount
Before you can sell any car with a loan, check with the lender you financed through and ask about the selling process. If you are still making payments on your loan, the lender has possession of the title and ownership of the vehicle until the loan is paid off and the title is transferred. These two things must take place before a financed vehicle can be sold.
The "payoff amount" is how much it will cost to own your car outright. This number will include the loan balance and interest along with any other financing fees or prepayment penalties. When you ask your lender for the payoff amount, they are required to provide you with an offer that's valid for 10 days.
In addition to requesting the payoff amount, you can discuss next steps with your lender before deciding which route you'd like to take.
Do Your Research to Know Your Car's Worth
Anytime you go to sell or trade-in a vehicle, make sure you know its value. The used car climate is constantly changing, so having an estimate of your car's worth can be helpful when it's time to sell. Keep in mind that your car's value may change depending on how you plan to sell it (i.e., private or dealer).
If you don't have one already, you can get a quote on a number of vehicle valuation sites like Kelley Blue Book or Edmunds. Be sure to have your car's make, model, mileage and VIN number ready for the most accurate quote.
At Easterns Automotive Group we pride ourselves on providing fast and accurate quotes to customers. You can get a solid purchase offer from our team in a matter of hours.
Determine Your Equity
Once you have the payoff amount and the value of your financed vehicle, you can then calculate your equity. You can do this by subtracting the payoff amount from the car's estimated value. The remaining value is your current equity.
A quick way to tell if you have positive or negative equity is by your car's value. If the value of your vehicle is higher than your loan payoff amount, then you have positive equity. If the payoff amount is higher than your car's worth, then you are "upside down" on your loan — meaning you have negative equity.
You can still sell your vehicle even if you have negative equity. Car sellers have two options in this scenario: you can sell the vehicle and pay off the remainder of the loan out of pocket or you can roll the remainder of your loan (minus what you got for selling your car) into your next auto loan.
Easterns Automotive can help you get a great pre-owned vehicle, even if you have negative equity in your current car.
Selling Privately Versus Selling or Trading at a Dealership
When you're ready to sell your financed vehicle, you will need to decide if you'd rather sell to a private buyer or to a dealership. This is when it's important to consider things like the ease of transaction, final purchase price, your credit score, etc.
Selling to a private buyer used to be the preferred way to sell a used vehicle because sellers would typically get closer to their asking price. Now, because of recent shortages of new and used cars on the market, that may not always be the case. Dealerships are eager to buy used cars at great prices to maintain their inventory.
While it's possible to still get more for your vehicle through a private buyer, there is a lot more work required on your end to complete the transaction. This is where a used car dealership can step in and help you obtain your payoff quote, make all final payments, and take care of the title for you. This is a great route if you're looking to upgrade your current vehicle by trading it in for a newer model.
Find a Trusted Used Car Dealer in DC, Maryland and Virginia
Easterns Automotive is committed to helping our customers sell and finance their used car purchases quickly and efficiently. We are committed to guiding local car sellers through the selling process to ensure an easy, stress-free experience.
We also offer competitive pricing for used vehicle trade-ins and great financing options — no matter your credit history.
Browse our inventory of used vehicles in the Baltimore and DC areas or visit one of our dealership locations to find out how Easterns can help you sell your used car today.