Get A Fair Offer. Sell Your Car to Easterns Today!
Before you can buy a new car, you probably need to get rid of the one you have. If you are simply looking to upgrade your ride and your current vehicle is in good condition, selling your car is the perfect option.
There are several different ways that you can sell your car: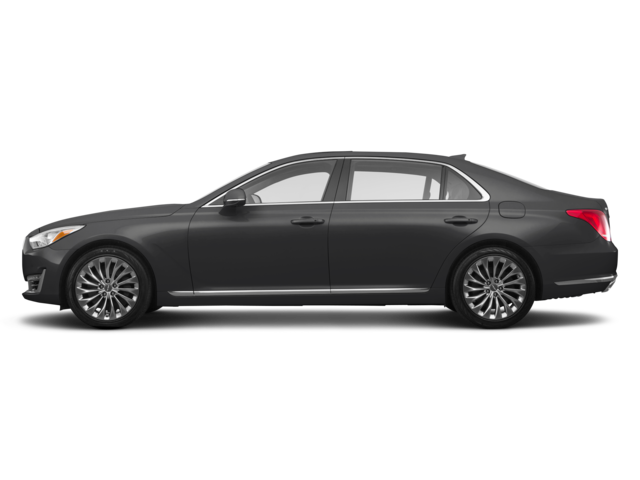 Sell Your Vehicle at Easterns Automotive
Let Easterns Automotive simplify your car selling and car buying process by trading in your vehicle to one of our dealerships. Give Easterns a call today at 888-650-4775 or visit one of our conveniently located dealerships in the Washington DC and Baltimore metro areas.

Ways to Sell Your Car
Privately
When you sell your vehicle privately, you are selling it yourself. There are many ways to approach a private sale. You can put a price with your phone number on your windshield while you drive, leave it parked somewhere with a "for sale" sign or you can put an ad up on Craigslist or Facebook Market.
Sell to a Dealership
Selling to a dealership like Easterns Automotive or DirectCarBuying.com makes the process of selling your car fast, easy and fair. We also accept vehicle trade ins so you can get a great used vehicle for a competitive low price.
 Trade it in
You can also trade in your vehicle to the dealership where you're planning on buying pre-owned car. The dealership will subtract the value of your trade in from the price of the vehicle you're purchasing, essentially giving you a big discount and taking your old car off your hands.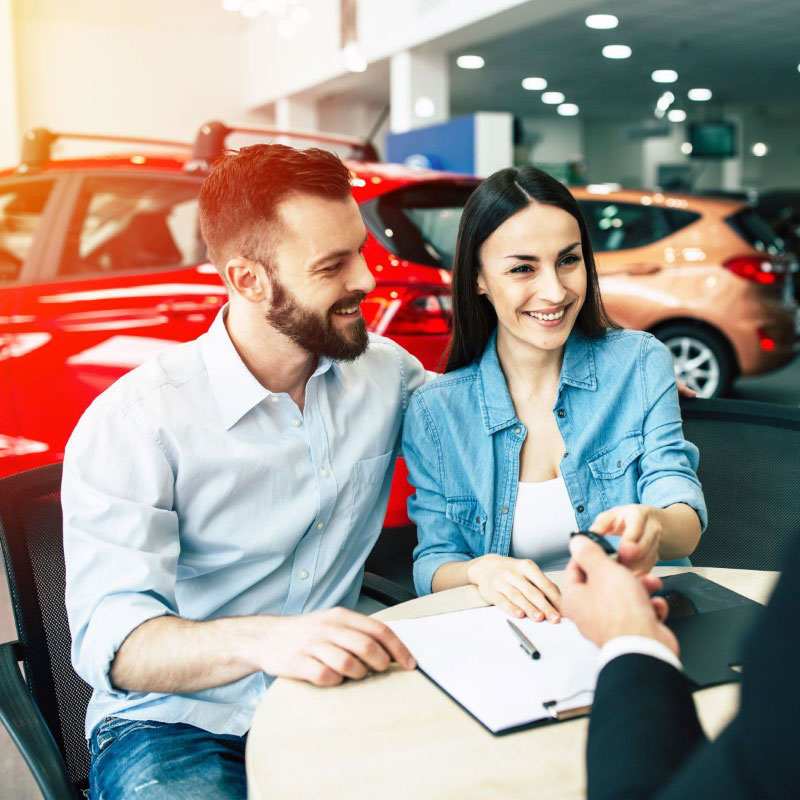 Which Option Is Best?
Selling your car to a dealership is frequently the best option for car sellers. Although you might get slightly less from a dealership than you would from a private car buyer, it is far easier and safer. Dealerships will usually take a vehicle as is, so you won't have to put any extra time or money into making your vehicle presentable.
You don't have to risk meeting strangers for a test drive, and you don't have to worry about the logistics, paperwork and title transfers that are required in a private sale. Private sales can be even more complicated if you have an auto loan since the title of your vehicle isn't technically in your name or there may be a lienholder on the title.
Dealerships can handle all the logistics, including title transfers, and get you an offer in a matter of hours. You can have cash in your hand fast, often by the end of the day. The convenience and speed of selling to a reputable Baltimore and Washington DC dealership, like DirectCarBuying.com, makes it the best choice for most car sellers.
Preparing Your Vehicle to Be Sold
Once you have decided how you want to sell your car, there are a few things that can help the process move more smoothly:
Once you have these documents, be sure your vehicle is in good condition to be sold. Think of what you're looking for in the car you want to buy and try to replicate that with the car you're selling. Make sure your vehicle is clean inside and out, check the tire pressure and perform minor maintenance tasks to make it presentable. Don't invest a lot of money into fixing big things since you likely won't recoup the cost of those repairs in the sale price.
If you are selling the car yourself to a private buyer, they may want to have a mechanic look at it before finalizing the sale. Direct buyers and dealerships will usually require a presale inspection, but they usually handle it.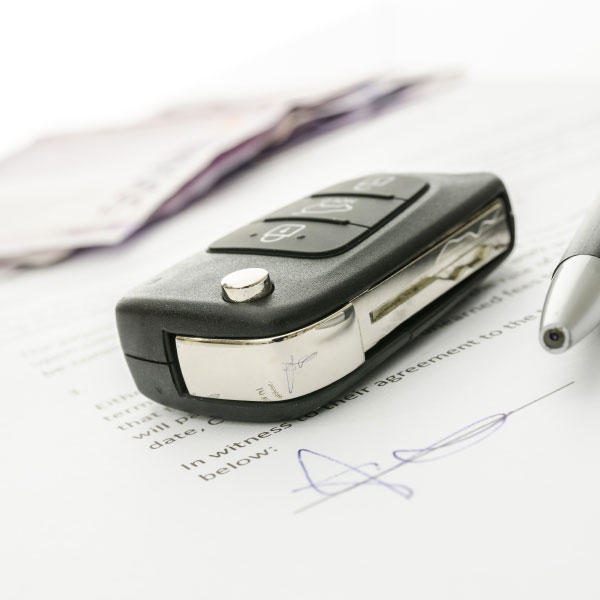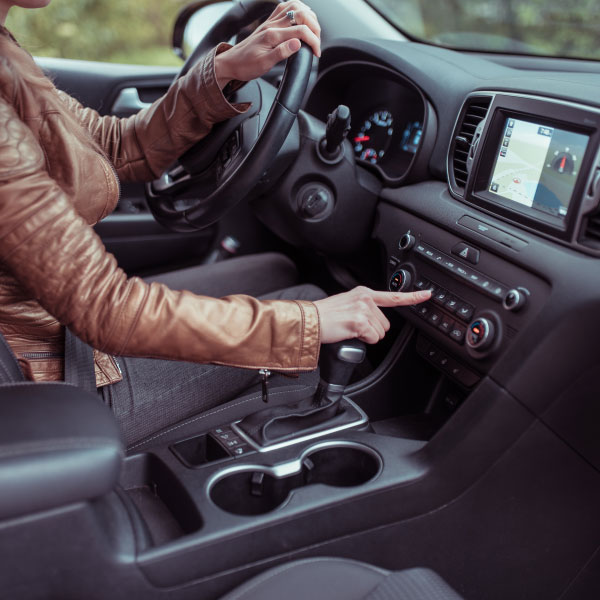 Determining a Price for Your Vehicle
Knowing what your car should be worth can help you more effectively negotiate the sale price. The initial price you should ask for your vehicle should be dependent on:
The current condition of your vehicle
The car, truck or SUV's age
Whether it has been well maintained
Mileage
The make and model's average Kelley Blue Book, Edmunds and NADA sale price
While the current condition of your car is important, it's unlikely that even a well-maintained vehicle will sell for a lot more than other vehicles of the same make and model on the market. The only exception is if you've added a lot of highly valued aftermarket upgrades. Even then, don't expect to recoup the money you've invested in modifications.
Depreciation is a significant factor in the price you can expect to receive for your car sale. You will want to do your research to determine how much you're willing to accept.
Selling Your Car FAQs
Can you sell your car if you still have an auto loan?
Yes, you can sell your car even if you have an auto loan. In fact, you can still sell your car even if you owe more on your vehicle than the car's actual cash value (ACV). Car sellers have the option to roll their outstanding loan balance into their new vehicle loan.
If there's a lien on your vehicle, we will need to contact the lien holder. Selling a vehicle with a lien on the title in Virginia or Maryland is easiest at a dealership, since dealerships are familiar with the process and can help with ownership transfers.
Should I sell my car?
If your car is no longer meeting your needs, it's becoming unreliable, it has poor gas mileage or you're just ready for a change – yes – you should strongly consider selling your vehicle.
What do I need to sell my car, truck or SUV?
Selling a vehicle yourself requires you to collect your vehicle's service records, like proof of your oil changes, tune up visits and tire changes. You also need to have the vehicle's title, or you will need to get a copy of it from the DMV if yours has been destroyed or lost.
Why should I sell my car, truck or SUV to a dealership instead of a private buyer?
How much is your time worth? Private car sales might net you a little more money than selling or trading in your car to a dealership, but there's more to the car selling process than money.
Once you've gathered all the paperwork and records needed to show the car has been well maintained and is in good working condition, you'll need to market it. This generally entails listing it online, putting out classified ads or finding some way to make it visible to car shoppers in Maryland and Virginia.
After you start getting calls for prospective buyers, you'll need to meet these strangers in person and allow them to inspect the vehicle and do test drives. Potential buyers may want to take the vehicle to a mechanic they trust to have it inspected – and after all that they still might not buy it.
You'll also need to properly calculate and report the sales tax to the state of Virginia or Maryland (depending on where you sell the vehicle). If you're selling a car, truck or SUV that's less than seven years old for less than its blue book value, you will likely need a notarized bill of sale.
Selling a vehicle yourself is time consuming and labor intensive, and if you're like most people, you value your own time. Selling your car to Easterns Automotive is extremely fast and easy. We also strive to offer our customers top dollar compared to other dealerships.
Will you get paid a little bit more if you sell to a private buyer? Maybe, but when you add in the cost of your own time and inconvenience, you might find that it makes more financial sense to take the easy, safe and reliable route.
How do I sell my car to a dealership?
Easterns Automotive makes it incredibly easy to sell your car. Visit our estimator page, provide a little bit of information about your current vehicle and we'll send you a generous offer in a matter of hours. Then it's just a matter of you driving to your nearest Easterns Automotive to get paid.
Can I sell my car for cash?
Yes – if you'd prefer to sell your car rather than trade it in, Easterns Automotive can pay you cash for your vehicle.
How quickly can I sell my car?
You can sell your car to Easterns Automotive in a single weekday. It only takes a few hours for our team to send an offer, at which point all you need to do is bring your car to our dealership to close the deal.
Will Easterns Automotive help with the car selling paperwork?
There are a number of formal steps you'll need to take to sign over your vehicle to a new owner in Virginia or Maryland. We can help you transfer the title and deal with the sales tax.
Get Paid for Your Vehicle in Washington DC or Baltimore
Prevent a headache and save time and money by selling, buying, financing or trading in your vehicle all in one place. Call us at 888-650-4775 or visit a dealership near you to learn more.