Get The Highest Value For Your Trade In at Easterns!
Many people who are shopping for a vehicle are interested in replacing their current car, truck or SUV. Those car buyers are really trying to accomplish two separate things – they need to shop around for a car to buy and find the best way to get the most value out of their current vehicle.
You basically have two options for getting rid of a vehicle – sell it or trade it in to the dealership where you're buying your used vehicle. The value of your trade in will be deducted from the purchase of the car you want to buy. You essentially get the value of your current car as a discount.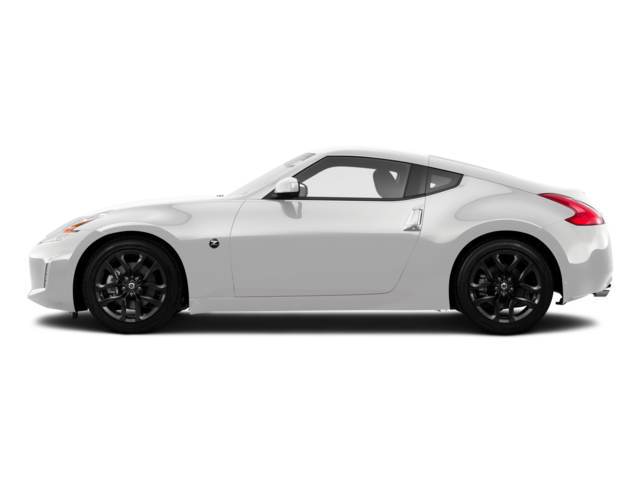 The Benefits of Trading In Your Car
There trade-in route has several advantages over a private sale.
Starting the process is easy. You simply go to a dealership and have your vehicle appraised. You do not have to deal with many of the hassles of trying to make a private sale, like marketing your own car and dealing with prospective buyers. If you accept the dealership's trade-in offer, all you have to do is sign the title over. If you have an auto loan or there are lienholders on the title, the dealership can handle all the logistics of cleaning it.
Trade In Your Vehicle at Easterns Automotive
Let Easterns Automotive simplify your car selling and car buying process by trading in your vehicle to one of our dealerships. Give Easterns a call today at 888-650-4775 or visit one of our conveniently located dealerships in the Washington DC and Baltimore metro areas.

Dealerships Are Safe and Have Reputations to Protect
A dealership has an incentive to act in good faith and give car shoppers and car sellers a good deal since their reputation is on the line with every customer transaction. Private car sellers and buyers don't have those same concerns.
There's also no guarantee for safety when you meet potential buyers for test drives or inspections, but you can trust a dealership to treat you with respect.
What is the trade-in value of my car?
Determining what your car is worth requires observation of the market, comparing your vehicle to similar cars, trucks and SUVs and performing an honest appraisal. Your trade-in value will be based on:
Vehicle age
Mileage
Maintenance and care
Condition
Demand in the marketplace
Do some research online by looking through dealership inventories or looking up private sales for similar vehicles.  If you have kept up with maintenance and your car is running well, you are likely to get a better value.
How to Get the Best Trade-In Value
Provide maintenance documentation that proves your vehicle has been well maintained while you've owned.
Wash and detail your car before trading it in, but don't go overboard on refurbishment. One of the benefits of trading in a vehicle instead of selling it privately is that there's less concern over little things like appearance. It still matters, just not quite as much.
The estimated cost of repairs and maintenance required to make your car sellable will come out of the trade-in value of your car. Don't pay for repairs before your trade in your car unless you're sure you'll recoup the cost in better valuation.
For example, don't put $300 into new tires if it'll only increase the trade-in value by $200. If your vehicle is going to be auctioned off for scrap, then it likely doesn't make sense to put any money into repairs.
Trade-In FAQs
Should I trade in my car?
The biggest benefit of trading in your car is you get to upgrade your vehicle at a steep discount. The value of your trade-in will go toward you preowned vehicle.
If you're buying new, the value of your trade-in might not get you very far. When you put your trade-in value toward a used vehicle, you're getting a great car, truck or SUV for far less than the normal sticker price.
Can I trade-in a car with a loan?
Yes, you can trade-in your vehicle to Easterns Automotive even if you still owe money on it. This is often a great option if your financial situation has changed and you can no longer afford to continue making payments on your current vehicle. If you still have an outstanding loan balance even after the trade-in value has been subtracted from the principal, the remaining balance can be rolled into your new loan.
Will after-market modifications increase the value of my trade-in?
If they do boost your trade-in value, it likely won't be by much. Factory-installed features like leather seats, sunroofs or higher-end trims will increase your trade-in value more than after-market features you had custom installed. It's inadvisable to put money into vehicle modifications in the hopes that it will increase your vehicle's value for trade-in or sale.
Will my vehicle's CARFAX impact its trade-in value?
A history of accident damage may decrease the value of your car, truck or SUV. However, if the damage was relatively minor or the vehicle was fully restored by a reputable body shop and mechanic, the impact on your vehicle's trade-in value may be negligible or even non-existent.
How an accident may affect your trade-in value depends on whether there's any damage visible and whether the damage will reduce the life-expectancy or performance of the vehicle.
How can I find out what I still owe on my car?
If you still have a loan on your current vehicle but you're ready for an upgrade, you should first figure out exactly how much you still owe before you start the trade-in process. If your car is valued at more than what you owe, then the difference between your car's value and your loan amount will be put toward your new vehicle purchase. If your car is worth less than what you still owe, you can roll the remainder of your loan into your new loan.
You should be able to find out what you still owe from your most recent loan statement or by contacting your lender. Once you know your loan balance, you should talk to Easterns Automotive to find out the trade-in value for your car. Then subtract the loan amount from the trade-in value to find out how much equity you have in your vehicle. That equity can go toward your new car purchase.
Where can I trade in my car?
Visit your nearest Easterns location to receive a fast trade-in estimate for your vehicle. You can also call us at 877-867-0641 for more information.
Find the Perfect Vehicle for You Today
Find your match by searching through our vast inventory of over 1,000 Sedan, SUVs, Trucks, and Minivans.