Find a Used Car in Glen Burnie, MD at Easterns Today!
Looking to buy a certified used car? Look no further than Easterns Automotive Group in Millersville, Maryland. Our dealership is located near Glen Burnie, MD and in Anne Arundel County. Glen Burnie was originally known as 'Glennsburne' and was first established in 1888. Today it serves as a suburb of Baltimore, Shop online or stop by our dealership to see what Easterns can do for you!
Used Car Dealer near Glen Burnie
At Eastern Motors, we are one the DMVs leaders in finding approvals for our credit challenged customers. At Easterns, Your Job is your credit since 1988. We pride ourselves on offering the largest selection of late model year, premium-make used cars, trucks, and SUVs in Millersville, MD. Shop online or stop by our dealership to see what Easterns can do for you!
Poor Credit? No Problem! Get a Bad Credit Car Loan at Easterns
At Easterns, you job is your credit. We specialize in helping customers who have been through financial hardships find the pre owned car for sale that fits their family best. Our financial professionals have decades of experience in working with customers across the entire spectrum of credit scores and financial standing. Even if you've recently filed for Chapter 7 or 13 (personal) bankruptcy, at Easterns we have specialized programs that can find the perfect used car. Stop by today and see for yourself how Easterns can help you drive away in the car of your dreams!
CONTACT INFORMATION
Easterns Automotive Group of Glen Burnie
Address: 8059 Veterans Hwy,
Millersville, MD 21108
Phone: (877) 867-0641
Click here to text us!
DEALERSHIP HOURS
Monday: 10:00 AM – 8:00 PM
Tuesday: 10:00 AM – 8:00 PM
Wednesday: 10:00 AM – 8:00 PM
Thursday: 10:00 AM – 8:00 PM
Friday: 10:00 AM – 8:00 PM
Saturday: 9:00 AM – 8:00 PM
Sunday: Closed
Dealer Recognition
Our reputation as one of the leading used car dealerships in Millersville, MD is something that we take very seriously. Browse our inventory and schedule a test drive online, or come visit us and take a look for yourself!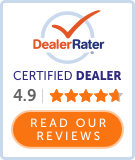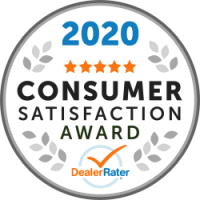 Certified Pre-Owned Cars, Trucks, and SUVs For Sale Glen Burnie MD
At Easterns Automotive Group, we want our customers to have the best selection of used cars for sale as possible. We work hard to offer the largest array of pre-owned vehicles, from coupes and sedans to SUVs and minivans. Because we have an open inventory, every one of our used cars for sale may be transferred to any of our locations, giving you the largest possible selection of cars and the convenience of a local dealer. We stock only the highest quality inventory of today's most highly sought-after used vehicles.
How Can Easterns Automotive Saves Me Money?
"Buy here, pay here" car dealers in Millersville and Glen Burnie sometimes make their money by overcharging customers for high-mileage vehicles that are often times in poor condition. They require enormous down payments coupled with exorbitant interest rates that end up costing the buyer upwards of $10,000 more than the vehicle is worth. At Easterns, our approach is different. We offer low, honest pricing on all of our used cars in Millersville, MD and our other dealerships across the Washington DC, Maryland, and Virginia area. We leverage our special relationship with banks and other lending institutions to get you an auto loan – even if you have had credit problems in the past. Our honest approach to used car buying saves you thousands over other used car dealerships in Millersville, Maryland.
Need a Car Loan or Lease?
Get approved today! Choose from any one of our 30 lenders to find a perfect fit for you.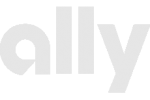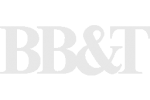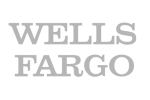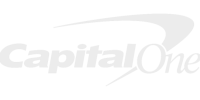 Customer Reviews
It was the most pleasurable experience I've ever had buying a car. Got what I wanted and it wasn't an all day thing . I love my Durango.

Charles
Excellent customer service and I walked out with the car of my choice!! Thank you Mr. Lonnie Sutton for your exceptional service and assistance!!

Trusted Customer
Rayford Scott at Laurel Easterns really took care of me and made my experience pleasant and easy. I will definitely refer some friends and family.

Jason S.
Find the Perfect Vehicle for You Today
Find your match by searching through our vast inventory of over 1,000 Sedan, SUVs, Trucks, and Minivans.