Find a Used Car in Alexandria, VA at Easterns Today!
Since 1988, Easterns has helped thousands of customers find the used car they need at prices they can afford, and regardless of your credit, Easterns can find you the perfect car for you and your family. Alexandria VA is a town that is recognized for its rich history and beautiful architecture. Residents, and visitors alike can appreciate its vibrant culture and convenient location. If you are searching for a used car in Alexandria, we invite you see all that Easterns Automotive can offer you!
Used Car Dealership for the Alexandria VA Community
Easterns Automotive Group's newest used car dealership opened in Alexandria, VA (just outside of Arlington). Easterns works hard to maintain a five-star reputation and is one of Washington DC top-rated car dealerships. Eastern Motors houses one of Virginia and Maryland's most extensive inventory of certified pre-owned cars. Our financing team will help you to drive away with the car of your dreams, even if you're dealing with poor credit or a recent Chapter 7 personal bankruptcy claim. At Easterns, Your Job is Your Credit ™.
Buying a used car with bad credit
At Easterns, Your Job is Your Credit™. We understand that credit scores don't tell the whole story, and shouldn't be the main obstacle to financing. The Easterns team is committed to finding the perfect used car for every customer regardless of having poor credit, bad credit and even those recovering from filing for Chapter 7 or 13 bankruptcy. Start your financing from home today and drive the car you deserve!
CONTACT INFORMATION
Easterns Automotive Group of Alexandria
Address: 611 S Pickett Street
Alexandria, VA 22304
Phone: (877) 867-0641
Click here to text us!
DEALERSHIP HOURS
Monday: 10:00 AM – 8:00 PM
Tuesday: 10:00 AM – 8:00 PM
Wednesday: 10:00 AM – 8:00 PM
Thursday: 10:00 AM – 8:00 PM
Friday: 10:00 AM – 8:00 PM
Saturday: 9:00 AM – 8:00 PM
Sunday: Closed
Dealer Recognition
Our reputation as one of the leading used car dealerships in Alexandria, VA is something that we take very seriously. Browse our inventory and schedule a test drive online, or come visit us and take a look for yourself!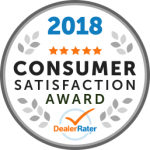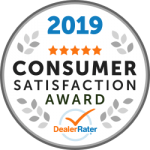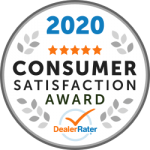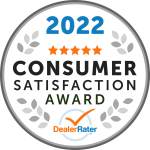 Certified Pre-Owned Cars, Trucks, SUVs for sale in Alexandria
At Easterns Automotive Group, our customers have one of the DMV Area's largest selection of used cars. We're are proud to be one of Virginia's best-used car dealerships, located in Alexandria, VA and Sterling, VA, and we work hard to maintain a high-quality inventory of used cars for sale. Our inventory is made up of a wide variety used vehicles, from coupes and SUVs to minivans and heavy-duty trucks. Easterns operates an "open inventory," which means that any one of our used cars for sale can be purchased at any of our locations. This allows our customers the convenience a local dealer with the inventory of a group of dealerships. We stock the most sought-after used vehicles
Why Buy at Easterns Automotive?
"Buy here, pay here" car dealerships in Alexandria may take advantage of sub-prime car buyers. These Dealers can charge high prices for high-mileage vehicles in poor condition. These often include large down payments and will include unfairly high interest rates. This can add up to thousands of dollars additionally spent by an unsuspecting buyer. Let Easterns Automotive Group be the Alternative to a Buy Here Pay Here to help save you money! We sell used cars differently by always offering honest pricing and putting excellent customer service above all else. We leverage our special relationships with banks and other lending institutions to get you an auto loan, even with less than perfect credit If you are looking for a certified used cars in Alexandria or Arlington, visit our location and see why we are known as the best used car dealership group in the DMV.
Need a Car Loan or Lease?
Get approved today! Choose from any one of our 30 lenders to find a perfect fit for you.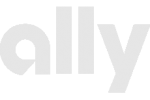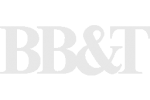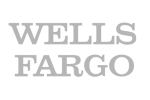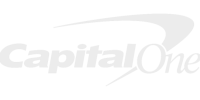 Customer Reviews
It was the most pleasurable experience I've ever had buying a car. Got what I wanted and it wasn't an all day thing . I love my Durango.

Charles
Excellent customer service and I walked out with the car of my choice!! Thank you Mr. Lonnie Sutton for your exceptional service and assistance!!

Trusted Customer
Rayford Scott at Laurel Easterns really took care of me and made my experience pleasant and easy. I will definitely refer some friends and family.

Jason S.
Join our Family and Start a Great Career Path
When you start a career at Easterns, you are not simply starting a new job, you join our family.