Need a Car Loan or Lease?
If you are in the market for a pre-owned vehicle, you are likely thinking the only option is to buy. Many people don't realize that you can now Lease a Used Car! For those savvy buyers who already buy used, to maximize value and minimize depreciation, you have another option. Easterns is proud to have partnered with Drivrz Financial to offer our customers a new option for their used car needs.
Leasing could be the best option for you and your family. Find your match by searching through our vast inventory of over 1,000 Sedan, SUVs, Trucks, and Minivans. When you have found that dream car simply tell our sales staff that you interested in leasing any of our vehicles and you can decide if it's the right fit for you family.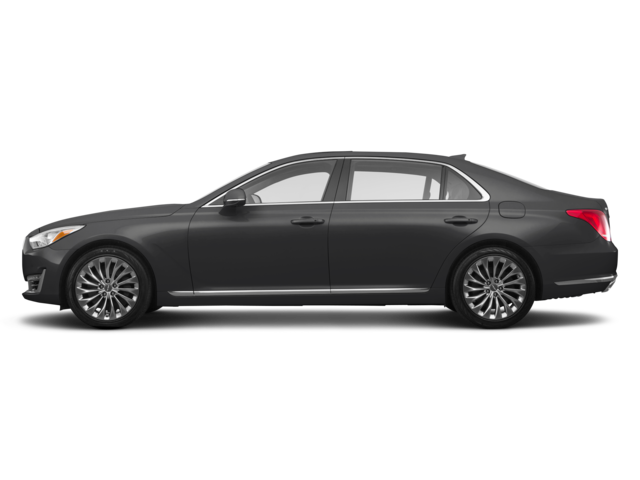 Shop current inventory based on your monthly leasing payment.
Get pre-approved for a car loan and we'll help you find the best rates.
Frequently Asked Questions
Can I lease a used car?
Leasing a used car is set up almost identically to leasing a new car. The basic structure is the lessee (customer) is effectively financing the difference in the sales price of the vehicle and the residual value of the car. The residual values are determined by the lender, or by a third party chosen by the lender. This value is what the lender is estimating the car will be worth at the end of the term of the lease. This is where there is a difference in new car and used, the residual values in new cars are set by the Manufacture and are percentage point based and used cars the values are specific to the model and mileage amount.
Just like in new car leasing the customer always has the first right of refusal to purchase the vehicle he or she has leased at the end of the term at the set residual value. This is a moment where a lease can be a huge benefit because it is possible the residual was set too low, and the customer may be able to purchase the car for far below market value.
How do I know if leasing a used car is the best option for me?
It is important to consider all of the pros and cons of leasing and buying versus the cost difference between leasing a used car and buying a used car. Every customer should know what the costs will be on buying a vehicle through traditional financing before committing to a lease. This applies to both new and used car leasing, but is more important in the used space, because of the swing in residual value based on a used car's existing mileage at time of purchase. Easterns Automotive is pleased to do what we can to help you figure out if leasing is the right fit for you. Below you can watch our video on the subject, and also compare the pros and cons to leasing vs buying.
Is it a good idea to buy or lease my car?
Whether you're better off buying or leasing a used vehicle depends on your current financial situation, the cost of the car you want and how long you think you'll want to drive the vehicle. Buying or leasing a pre-owned vehicle is always a good idea, especially the certified, low-mileage pre-owned cars, trucks and SUVs offered by Easterns Automotive. You can call our team at 877-867-0641 to learn more about the benefits of leasing.
Can I get a lease with poor credit or no credit?
There's a reason you don't see many 18-year-old drivers leasing cars. It generally requires a fairly good credit score, and most young people have little to no credit history. Easterns Automotive is unique in that we help people in all types of credit situations drive off the lot in great new vehicles. If you're worried your lack of credit history or poor credit will prevent you from getting a high-quality, fuel-efficient vehicle, contact our team.
Can I trade-in my current car and get a lease?
Yes, you can put the proceeds of your trade-in toward your initial lease payment. Doing so may also allow you to lease a great, recent model-year vehicle with a lower monthly payment. Trade-in-to-lease allows many drivers to get behind the wheel of a vehicle that might otherwise be outside of their price range.
Do preowned vehicles need to meet certain requirements to be leased?
In most cases, only certified pre-owned vehicles that were released within the last four years and have 48,000 miles or fewer will be eligible for leasing. Leasing a used car allows auto shoppers to get a substantial monthly discount on a car that's still relatively new and has well over 100,000 miles of life left in it. Leasing used means the previous owner went ahead and paid most of the vehicle's depreciation for you. At the end of your lease, you might be surprised to find the buyout price is actually lower than what the car would normally be selling for on the market.
Where can I lease a used car?
Easterns Automotive is happy to offer flexible payment options to drivers in Baltimore, Washington D.C. and throughout Maryland and Virginia. If you think leasing a used car is the right option for you, we encourage you to visit your nearest Easterns dealership location.
Benefits of Leasing a Used Vehicle Vs Leasing a New Vehicle with Easterns are:
May Offer a Lower Monthly Payment
Used Vehicles have a lower selling price than new, allowing the customer to avoid the steep new car depreciation curve.
Better Candidate for a Lease Buyout
Since prices start lower at the beginning of the lease, their residual values will also be lower. Allowing for a potentially more lucrative deal when offered the buyout option at the end of your lease term.
Potentially Lower Auto Insurance Cost
Because the value of the car would be less than a new vehicle the insurance cost may also be lower.
The Downsides of Leasing New
How much money are you willing to drop on a car you don't plan on owning? Although leasing is like a long-term rental, it does require what is essentially a down payment (referred to as the due at signing amount or drive out cost).
You might spend several thousand dollars at the start of your lease If you want to drive the latest and greatest new car. When you lease a certified pre-owned car, truck or SUV from Easterns Automotive, you can expect a very affordable drive out cost.
What happens if you get into an accident? Your insurance will reimburse the dealership, but you'll simply lose out on your upfront payment.
Don't Underestimate Your Miles
This is good advice for car shoppers interested in leasing new or used vehicles. The average American drives between 12,000 to 15,000 miles per year. The mileage cap on your leased vehicle will likely be between 10,000 miles and 15,000 miles per year.
Exceeding the mileage cap listed in your contract will result in potentially massive excess mile fees. For higher-end new vehicles you could be forced to pay an extra 30 cents for each extra mile, which would mean an extra $300 for every 1,000 additional miles.
Whether you're leasing a used car or a new car, you should think carefully about the mileage cap before you sign on the dotted line.
One of the benefits of leasing pre-owned is the per excess mile rate tends to be on the lower end of the spectrum, meaning you'll be charged significantly less if you exceed the mileage cap.
How to Lease a Used Car in Maryland or Virginia
Call Easterns Automotive at 877-867-0641 to learn about our vehicle leasing options.
Find your match by searching through our vast inventory of over 1,000 Sedan, SUVs, Trucks, and Minivans.