A Brief History of Nissan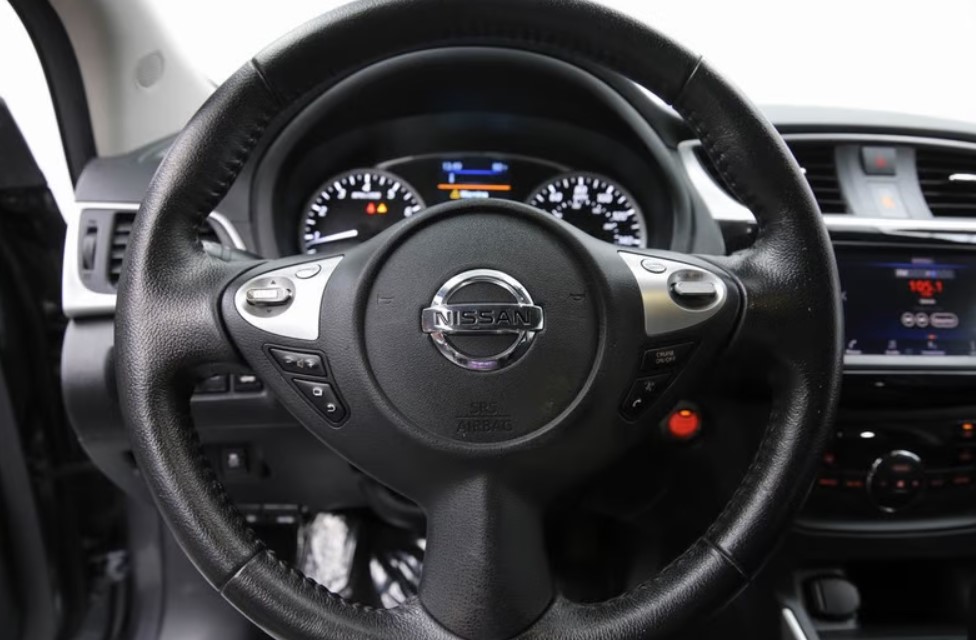 Loyal Nissan buyers or car shoppers just interested in learning more about this popular brand of vehicles may be curious about Nissan's place in the auto market. Like many Japanese automakers, their history dates back many decades and is full of both industry successes and the occasional struggle.
The Origin of Nissan: 1928 -1958
Nissan originated in Japan and was founded by Yoshisuke Aikawa, who became president of Nihon Sangyo in 1928. Nihon Sangyo merged to become what is now known as Nissan Motor Company in 1931.
In 1933, Nihon Sangyo was officially added to the Tokyo Stock Exchange by its ticker name Nissan. Nissan then expanded into Australia, Mexico, and in 1958, America.
Expansion Into America: 1958 -1983
In the 1950s, Nissan began its global growth and expanded into the Australian and United States auto markets. In 1957, Nissan released the Skyline, which was nicknamed "Godzilla" for its sheer power on the racetrack. The first wave of performance-based cars started here, in large part thanks to Japanese innovation that combined efficiency with luxury.
Nissan was officially established in America as Datsun in 1958. The late fifties were filled with imported Datsun sedans and compact pickups that greatly influenced the American automotive market.
Notable sports car models imported to the US during this time included:
1961 Datsun Fairlady 1200 Roadster
1965 Datsun 320 Truck
1967 Nissan Patrol
1968 American Inspired
In 1973, Nissan sold its one-millionth vehicle in America, and by 1975 it had become the top US vehicle importer. The first American Nissan production facility opened in Smyrna, Tennessee in 1983, where the first American-built Nissan truck was born.
Evolution of Nissan Production: 1983 – Present
Nissan continued to develop and soon stood out amongst its competitors as a brand that balanced luxury and performance with functionality.
In 1985, the first American-built Sentra replaced the 1982 model and became so popular that it was fast-tracked to production in Smyrna.
In 1991, Nissan received an environmental award from the EPA and shifted into green technology with its Future Electric Vehicle concept car. The Environmental Protection Agency dubbed Nissan "Best of the Best" and the first Altima made its debut in the US.
Less than a decade later Nissan released the first four-door compact truck, the Frontier Crew Cab.
Nissan doubled its model options and sales thanks to a surge in state-side popularity in the early 2000s. Notable models released during this time included the:
2005 Frontier
2007 Nissan Altima Hybrid
2009 GT-R
Presently, Nissan continues to be a major player in the automotive market as we ascend into an electric vehicle-focused era. The Nissan Leaf debuted in 2010 followed by the Nissan Kicks Crossover in 2018, both of which prove innovation is in no short supply at the automaker.
In more recent years, Nissan has updated the Altima with a sedan body and all-wheel drive. This year, Nissan is releasing the Ariya, an all-electric crossover, to herald a greener future for the U.S. auto market.
Who Owns Nissan Today?
Nissan is currently owned by Groupe Renault and has been a part of the Renault-Nissan-Mitsubishi Alliance since 1999.
Where Are Nissan Vehicle's Manufactured?
Nissan has international production centers in Japan and Mexico, as well as three manufacturing facilities based in America. The three US-based centers are in:
Smyrna, TN
Decherd, TN
Canton, MS
Is the Nissan Altima a Good Car?
The Nissan Altima is a good car to buy pre-owned because it can last up to 300,000 miles with proper maintenance and care. It has low annual repair costs compared to similar-sized vehicles and newer models have exceptional fuel economy.
The Nissan Altima has a J.D. Power predicted reliability score of 85/100, making it a strong choice for those in the market for a mid-sized sedan.
What is the Nissan Skyline?
The Nissan Skyline originally entered the market as a luxury sedan and was built by Japan's Prince Motor Company. The first Nissan Skyline was in production from 1957 to 1966 until Prince and Nissan merged, resulting in the transformation of the Skyline into a sports car.
Gone were the sedan builds, and in its place, the first performance-bred Skyline GT-R was released at the Tokyo Motor Show. Historically, the Nissan Skyline is predominantly known as the predecessor to the current GT-R.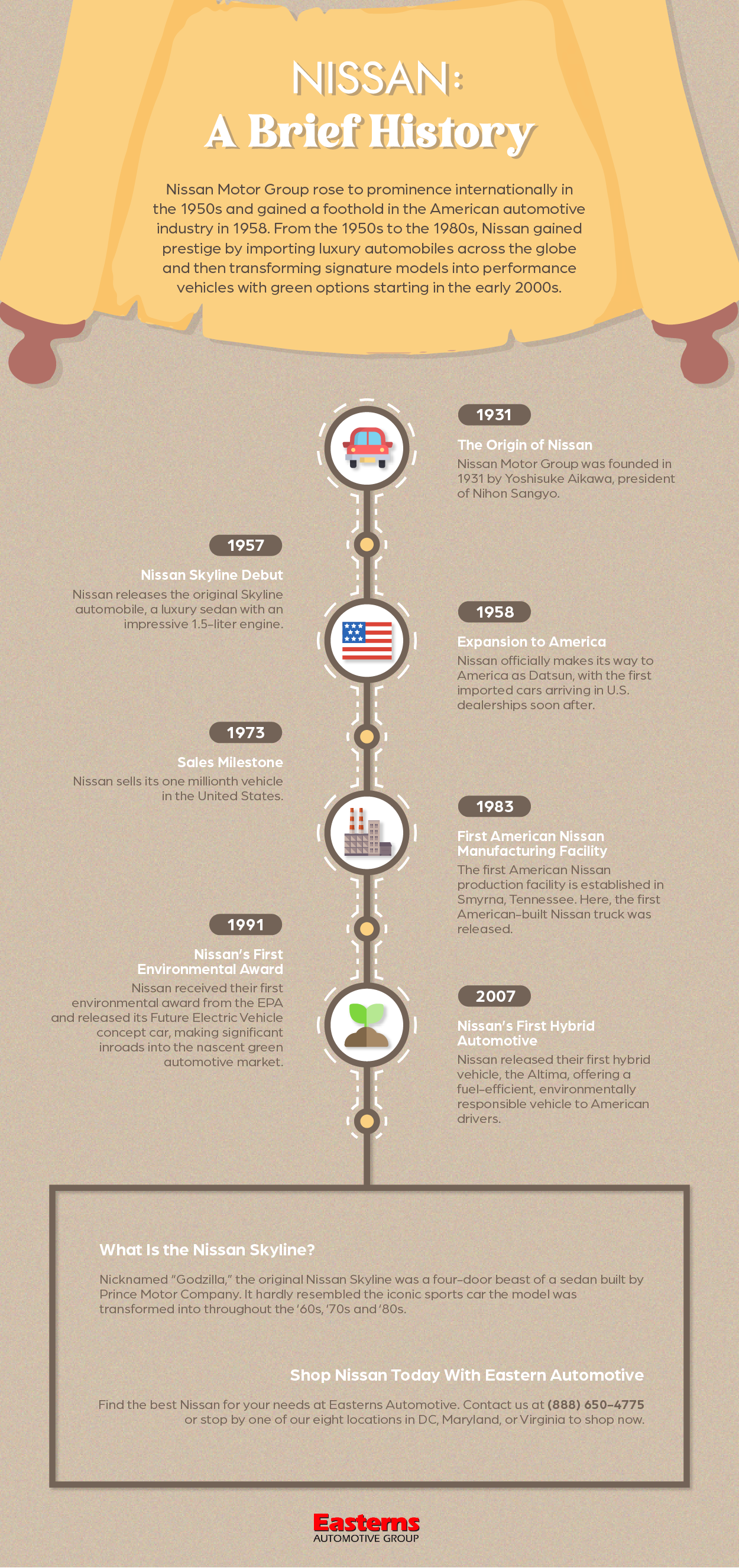 Shop Nissan With Eastern Automotive Group
Eastern Automotive Group possesses a diverse inventory of pre-owned Nissan vehicles for DC, Maryland, and Virginia car shoppers. We work with all credit backgrounds to provide financing that works within nearly any budget.
Contact us at (888) 650-4775 or visit one of our eight locations to find your dream Nissan today.