How To Transfer a Car Title to a Family Member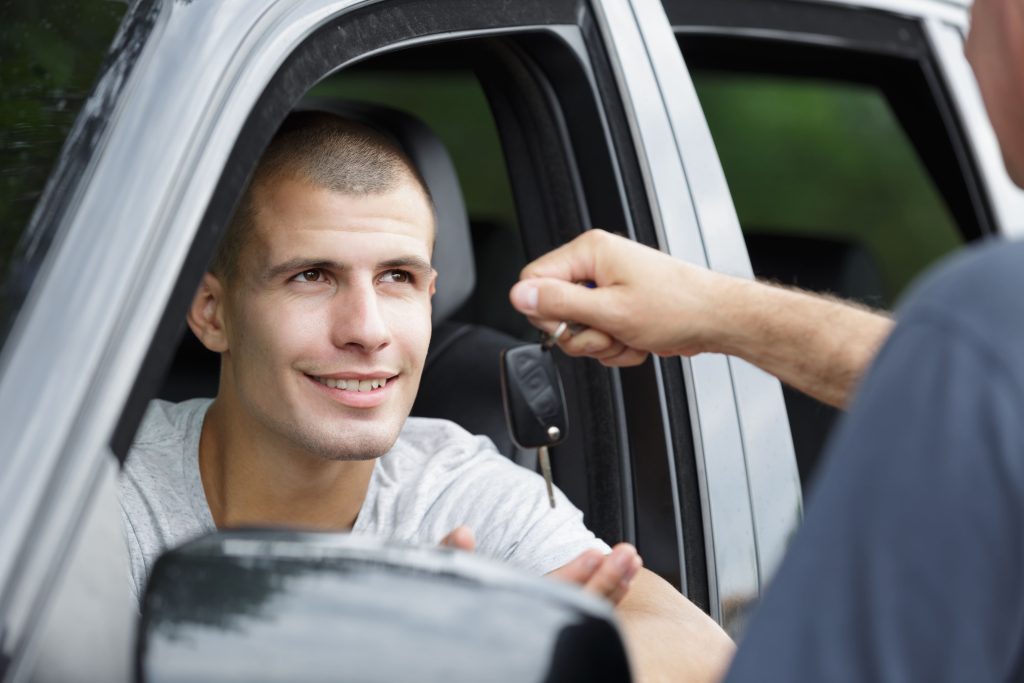 Whether you are gifting or selling a car to a family member, you must follow the necessary steps to ensure the vehicle's title and ownership are transferred correctly. Some documents and fees may vary depending on whether you live in Maryland or Virginia, but the process is essentially the same.
Regardless of the state you are living in, you will need the right forms and paperwork to successfully transfer a vehicle's title.
Personal documents including a government-issued ID and proof of valid insurance.
The original title certificate must have the "Assignment of Title By Owner" section completed with the necessary information regarding the seller and buyer.
An odometer statement if the title doesn't allow space for the vehicle's milage.
Proof of sale including a bill of sale and/or a Vehicle Price Certificate (SUT 1) if the car is over five years old.
A vehicle safety inspection must be conducted, and you must have a valid safety inspection certificate in hand. Proof of emissions may also be required.
A lien release form if the buyer is taking over a lien on the vehicle.
Can You Gift a Car to a Family Member?
Yes, both Maryland and Virginia allow family members to gift vehicles to one another. The process of transferring a title when the vehicle is considered a gift is similar to selling or purchasing a vehicle. Both parties must complete a vehicle title transfer at the DMV or MVA.
When filling out the title, it is important to write "0" or "GIFT" in the purchase price section anytime you are gifting a vehicle. The recipient may be responsible for paying some taxes on the vehicle, including what's called "excise tax," which is based on the vehicle's purchase price, mileage and age.
You can often avoid paying excise tax if the giver and recipient meet the necessary relationship requirements identified in your state's gift certificate form. In most cases, if both parties share a last name, the excise tax will not be charged. Check your local DMV or MVA for state-specific relationship requirements when gifting a vehicle.
How Much Does It Cost to Transfer a Car Title?
Vehicle title transfer fees start at $15 or $100 depending on which state you are transferring the title in. It's possible that additional fees may be charged. Visit your local DMV or MVA to learn about the costs involved with transferring a title.
The buyer or recipient will also need to pay vehicle registration fees. These costs vary by vehicle and the state where the vehicle is titled.
Can You Transfer Ownership Without a Title?
Ownership cannot be transferred to someone else without a title in hand. If the vehicle you are gifting, selling or buying doesn't have a valid title, you will need to apply for a duplicate title. It can cost anywhere from $15 to $20 to request a duplicate title.
This does not exempt you from other title and registration fees. Once you receive the duplicate title in the mail, you will still be required to visit your local DMV or MVA and pay all applicable title transfer fees.
Do Car Dealerships Handle Title Transfers?
When purchasing a new or used car from a licensed dealer like Easterns Automotive, the buyer doesn't have to worry about filing the title and registration paperwork. The dealer should accept and submit all documentation to the DMV or MVA on behalf of the buyer.
If you are transferring ownership of a vehicle you currently own, you will need to work directly with your local DMV or MVA office to complete the title transfer.
Licensed Used Car Dealership in Maryland and Virginia
Have you recently sold or gifted your vehicle? Get a great price or your next vehicle at Easterns. We have an extensive inventory of pre-owned vehicles to choose from and buyer-friendly financing — no matter your credit background.
Give us a call at 877-867-0641 or visit one of our eight locations in DC, Maryland or Virginia to learn more.