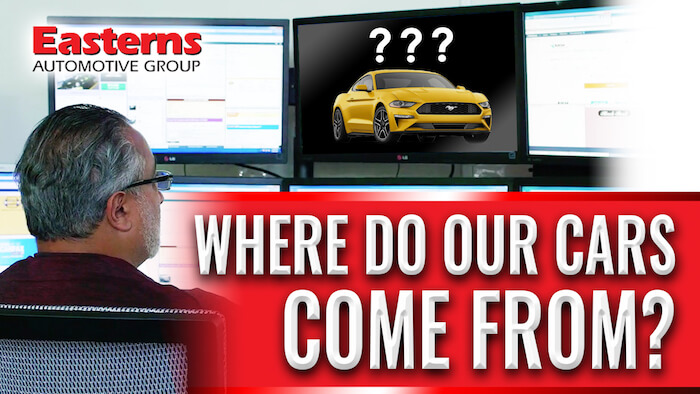 Where Do Your Used Cars Come From?
In this interesting video above, Joel Bassam, the Director of Marketing at Easterns Automotive Group, discusses where our high-quality, competitively-priced cars come from. Have you always wondered where used car dealerships get their cars from? One of the biggest myths that we regularly dispel is that all of our vehicles are trade-ins, which isn't the case at all.
Inventory from Auctions
Almost all of our automobile inventory comes from reputable major auctions. We like to call where we buy our cars from "The War Room," since we are constantly working against our competition for the best cars on the auction block. Our auction experts work on up to 8 monitors at once to participate in as many different national auctions as possible. The entire time, we are also checking out CarFax reports, previous owners and more to be as informed as possible. In short, where do our cars from? The best auctions in the country! 
Inventory from Trade-Ins
While much of our inventory comes from high-quality auctions, we do get some used vehicles from customer trade-in. However, before we would ever put a trade-in on the lot for sale, rest assured it is evaluated to see if it meets our quality standards for the cars we sell. If it is determined to be in good shape, it then goes through a thorough inspection; the engine, body, and interior are all checked. If it is verified that the vehicle is in top-shape and issue-free, the process then, and only then, would start for it to end up on our lot for sale.
Used Cars for sale in the Washington DC/Baltimore Area
We hope our explanation of where our cars come from has answered any questions you might have. If you do live in the MD-VA area, welcome you to browse our online inventory. Easterns Automotive has an incredible selection of cars, trucks, minivans, and SUVs. If you find a specific model you are interested in, don't hesitate to give us a call with any more questions. Always remember—at Eastern Motors, your job is your credit!